nova ultima alphasat nexum atualização 2022
Download Alphasat Nexum Receiver Latest Software/Firmware Update. Nova ultima alphasat nexum atualização 2022 Update Alphasat Receiver Firmware with Many New Options. For All Models of Alphasat HD Satellite Receiver Latest Software Update Click Here Any Other satellite Receiver New Update Requests and any Other Help Contact Us @ Facebook Page or Twitter.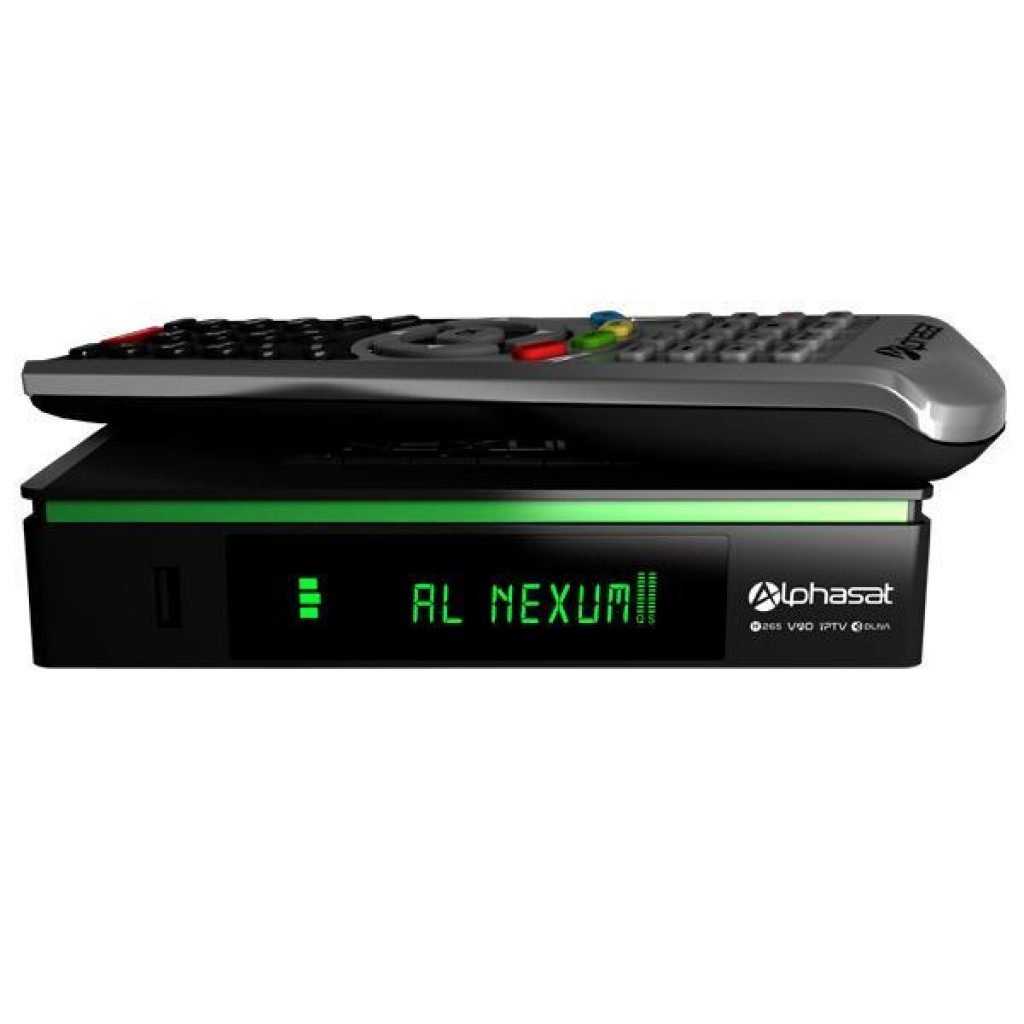 Features and Specifications of Alphasat Nexum
IKS: Internet release of the entire existing satellite channel grid, which can be via RJ45 cable or Wi-Fi (Wi-Fi confirm receiver description)
Requirements: Internet connection + 1 antenna
SKS: Release of the entire grid of satellite channels, that is, an antenna to receive the signal and another antenna to release the channels.
Requirements: 2 antennas (No internet required)
CS:  It is an internet key distribution service contracted with a server that is paid monthly, semi-annually, or annually, depending on the case.
Every receiver has this option but it is normally used on older models.
OnDemand:  It works in a similar way to streaming services like Youtube and Netflix, the famous on-demand that provides the biggest box office that is in the cinema or has just come out, the main series to watch whenever you want. These receivers have available a collection of movies and series better than NETFLIX to watch whenever you want and without paying a monthly fee.
ACM Technology:  ACM (Adaptable Codification Modulation) is adaptive coding and modulation. It is a technology that can automatically compensate for the modulation and correction of the FEC of a link and adjust the changes of this link automatically, without the need for a DONGLE. When the type of satellite signal changes, our device already makes the automatic correction without having to connect any other device to it for the correction to be made.
About this software version changelog:
Set 58w ON;
Addition of new Layout IPTV, Movies, Series, KIDS, and APP FREE;
FREE APP with functions to support lists in more formats: (M3U/XML/TXT lists at the customer's discretion)
Addition of APP KIDS on IPTV (Exclusive application for children's interaction, 24-hour CHANNELS, and much more!);
Improvements in the SAT AUTO function;
Added SKS information to the SKS information bar (Note: If SKS is not turned on there will be no information, just the empty bar);
Virtual ALCast Control (Version also compatible with Android 11 and previous versions): https://bit.ly/3DqKy8d
Virtual STB Remote Control: https://bit.ly/3r959b9
Alphasat Nexum DIGITAL SATELLITE TV RECEIVER SOFTWARE LATEST UPDATE
Download Here to the Latest Software Update Of the Alphasat Nexum Satellite Receiver
Download atualização Alphasat Nexum
Download Link Alternativo